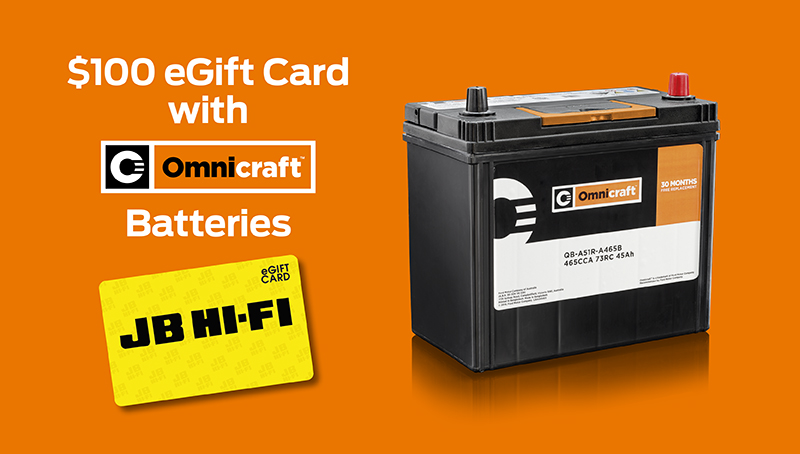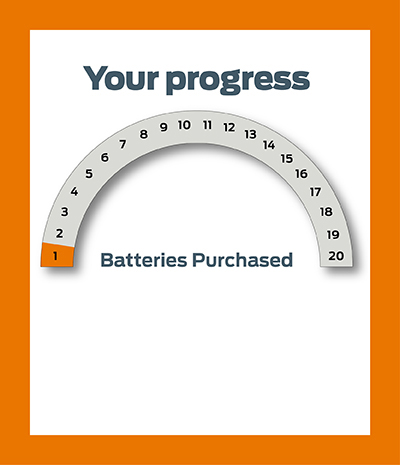 0
You are 20 batteries away from
a $100 JB Hi-Fi eGift Card
Number of eGift cards earned 0
How it works
Buy any 20 Omnicraft™ Batteries between 1 January - 31 March 2021 and receive a $100 JB Hi-Fi eGift card*.
Purchases roll over from month to month, and you aren't limited to one $100 JB Hi-Fi eGift card. The more you purchase, the more you could receive.
*Terms and Conditions apply
View terms and conditions

Find the right battery for the vehicle in your workshop by searching on our new Parts Finder, now with VIN and Rego lookup.