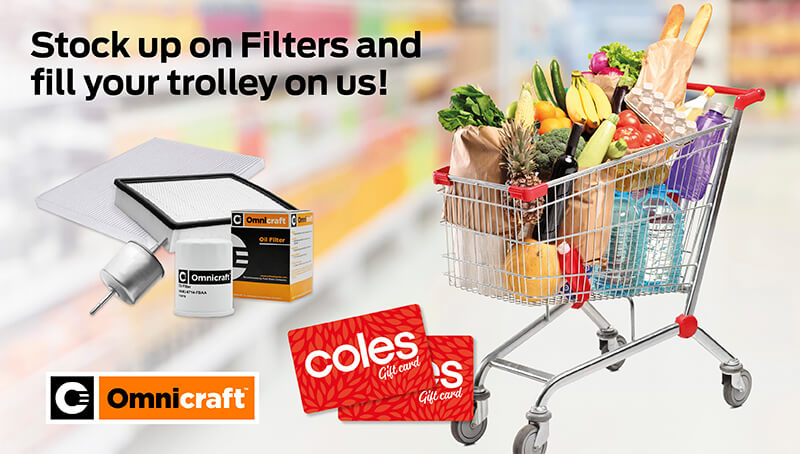 0
You are 60 filters away from
a $100 Coles eGift card
Number of eGift cards earned 0
How it works
Earn a point for every Omnicraft™ Filter purchased between 1 October - 31 December 2020*.
For every 60 points earned, you will receive a $100 Coles eGift Card. Purchases roll over from month to month, so you aren't limited to earning just one: the more you purchase, the more you could receive.
*Terms and Conditions apply
View terms and conditions

For a full list of eligible part numbers and vehicle applications, search our new Parts Finder, now with VIN and Rego lookup.